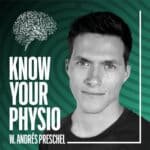 To truly optimize your health and wellness, simple physical fitness training is not enough. Talking to us today about the role of awareness in our health is high performance and health optimization coach, Joshua Holland. We start the discussion with why Josh does what he does, and how his childhood experiences, his culture, and his martial arts training shaped him. We hear what awareness means to Josh, and how he's used it in his own life. While awareness may be gained in one area of life, it extends across all areas, necessitating a multifaceted approach. We discover how you can plant the seeds of awareness in other people by asking great questions, and we hear how this has helped Josh in his coaching journey and with the clients (including some celebrities) he has worked with. Despite having a star-studded clientele, Josh has learned the importance of remaining low-key in gaining his client's trust, and we hear how his business has grown as a result. Josh also co-authored The Awareness Shift, and we find out what drove him to write it and how he found his co-author. Tune in to hear why biohacking is sometimes too reliant on technology, how you can judge when you are ready to use it, and why, if something hasn't worked for you, you should be asking yourself "Why not?". Press play now to learn from a titan in the world of health and wellness and one of Andrés' role models!
Key Points From This Episode:
Welcome to Joshua Holland, biohacker, state-of-the-art fitness trainer, holistic health coach, and sports professional.
Why Josh does what he does: how his childhood experiences, his culture, and his martial arts training shaped him. 
The importance of a multifaceted approach to bringing awareness into your life.
How to plant the seed of awareness: asking great questions and being open to feedback. 
Why health and fitness coaching has a psychological component. 
Josh's experience with celebrity clients, and what he's learned about trust. 
Why being understated and keeping a low-key profile has benefited Josh. 
What inspired Josh to start podcasting and to write The Awareness Shift. 
Josh's four pillars of optimal health and wellness: quality sleep and recovery, quality consumption, quality activeness, and quality exercise. 
How Tessa Cash's experience with electrical muscle stimulation showed Josh the fifth pillar of optimal health and wellness. 
Helping people with the answers they need even when they aren't asking the deeper questions. 
Why Josh doesn't conform to the standard time units and types of exercises: breaking the constraints within the client. 
Balancing the science and products behind biohacking, and the unconstrained approach Josh uses. 
An example of some products that Josh initially liked, but then moved away from, and why. 
How to guarantee that a lack of awareness is not what's holding you back: checking the other four pillars. 
Why you should never feel like you know it all! 
Links Mentioned in Today's Episode: