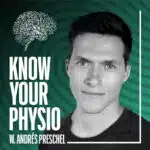 Of the many components of successful leadership, dealing with responsibilities in effective ways has to be one of the most important. Ariel Nurieli is on the show today to talk about the lessons he learned about being the best possible leader during his time in the military, and how this impacts his life and work today. One of the main points that stands out in this winding and insightful conversation is the idea that a good leader never looks to take credit for wins, and that by praising the team first, a leader doubles down on the group's motivation and self-belief. We also cover some of the challenges and hurdles that Ariel encountered early on, and how he overcame setbacks on his path to leading in the army. Our guest sees leadership methods working in whatever situation you are in, and thus has a strong ethic that he has applied from his time in service in his civilian life now. Listeners can expect to come away with some useable ideas around getting things done punctually, building from a foundation of love, what integrity means to Ariel, and much more, so join us to catch it all on today's episode!
Key Points From This Episode:
The foundation of Ariel's work, and his thoughts about responsibility and credit. 
How Ariel's belief in others and his ability to connect informs his work in helping them. 
Thoughts on bringing a disparate group together and Ariel's early experiences in the military. 
The steps that Ariel took to individually connect with the members of the company he was given as a young commander. 
Some of the characters and peers that inspired Ariel the most in his journey.
The health issues that resulted in Ariel being kicked out of officer training.
How good leaders impacted Ariel and inspired him to bring some humanity into his own practices.  
The first hurdles that Ariel encountered while leading a platoon, and how he reacted to these issues.  
The benefits of hard work and commitment that goes beyond what is called for.  
Using love as a foundation to build a strong and amazing team.
The values that ground Ariel's work and how they relate to the lessons he learned in the army.  
How Ariel understands the idea of taking responsibility, especially as a leader. 
Considering the best definitions of integrity and how to use it as a powerful tool.
Punctuality and respect; Ariel talks about how powerful scheduling and simple steps can be.
Why Ariel believes you do not have to have it all figured out before you jump in! 
Unpacking the 'five-minute rule' that has consistently helped Ariel get more done. 
The difference that a map and a mission can make to the efforts you are putting in.
Links Mentioned in Today's Episode: