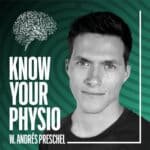 Today's episode is centered on a conversation about the power each and every one of us has. With the world of online business available and waiting for anyone with a specific drive and a bit of determination, coupled with the tendency of audiences to enjoy growing with creators, there is very little standing in the way of starting small and building an amazing community on whatever online platform you prefer. One of the best messages to keep in mind is to approach your projects with courage and curiosity, embodying fearlessness while staying open to learning. The way you do things does not need to be perfect, rather your methods and style can be streamlined and improved over time. Getting your feet wet rather than standing and looking at the water, wondering how cold it is will be a stepping stone to success that you may not even have imagined yet. Today's guest is Aron, and he is one of my best friends. We met at the University of Miami where we took classes together. So for a dose of inspiration, motivation, and the reality of what it means to take a leap, listen in to this great conversation!
Key Points From This Episode:
The benefits of starting small with simple tools when beginning a journey of content creation. 
Learning new skills as you work online; the accumulated self-development that occurs. 
The organic growth of a community as your audience is attracted to you. 
Taking the important steps to start and avoiding analysis paralysis.
Self-awareness and knowledge; no one can be better at being you than you can!
Dealing with self-doubt and methods for dealing with psychological hurdles. 
Approaching life and work with an attitude and goal of freedom.
Building confidence every day through conscious decisions and actions. 
How to turn failure into positive and utilizing the opportunities for learning. 
Links Mentioned in Today's Episode: